Expert people
Our business is built on the skills of our people and the deep knowledge they have in their core markets and sectors.
Where possible, we train our people in-house and our graduate programme is designed to develop world-class investment professionals and business leaders.
Network
Our well-developed external network of advisers and business leaders assists us to identify and
access opportunities, carry out due diligence and provide invaluable resources to our portfolio companies.
Reputation
As an investment company, established for over 70 years, listed on the London Stock Exchange and a member of the FTSE 100, we have developed a strong brand and reputation.
Strong balance sheet
Our strong balance sheet allows us the flexibility and speed to invest in Private Equity and Infrastructure opportunities.
Invest in opportunities in line with our risk appetite
Private Equity
Infrastructure
Disciplined approach
Our institutional investment platform ensures a consistent approach to making investment and divestment decisions.

Fund and portfolio income, together with discipline on costs, avoids dilution of returns.
Active management
Our monthly portfolio monitoring meetings and semi-annual investment reviews enable us to pursue opportunities for growth as well as to identify issues promptly.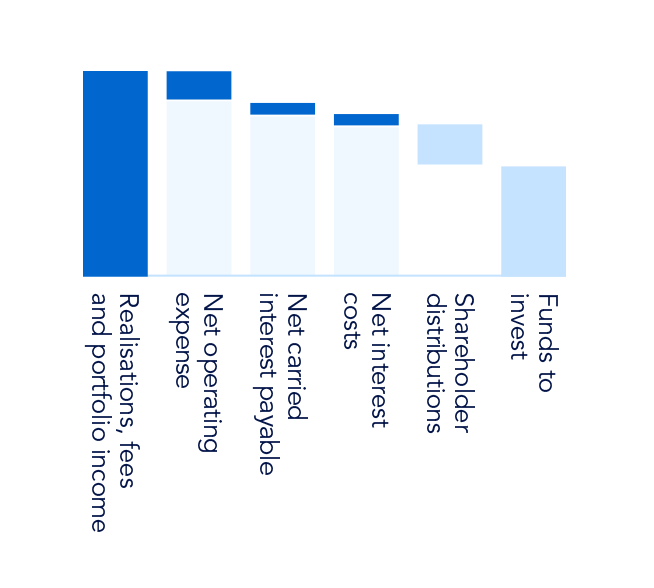 Generate returns for our shareholders