Diversity data
At 31 March 2022, 3i's total of 236 employees was broken down as follows:
3i employees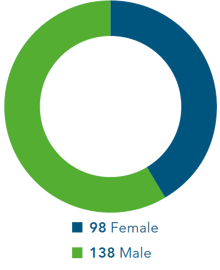 3i Group plc Directors1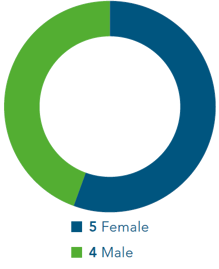 Senior managers2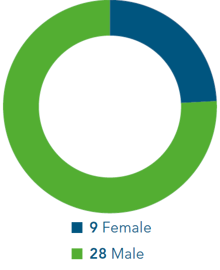 Includes non-executive Directors who are not 3i employees.
Senior managers excludes Simon Borrows and Julia Wilson, our Chief Executive and Group Finance Director, who are included as Board members. The measure includes those who have responsibility for planning, directing or controlling the activities of the Company or of a strategically significant part of the Company, or are Directors of the undertakings included in the consolidation.
Achieving better gender diversity is important to 3i and we believe we are making reasonable progress in that respect, within the constraints of being a small organisation with modest staff turnover. Of the 32 new hires we made during the year, 15 were female and 17 were male.
We contribute to industry-wide work and advocacy on gender parity through a number of industry associations, by being an official sponsor of Level 20 and through our participation in the GAIN Empower Investment Internship Programme.
3i is an official sponsor of Level 20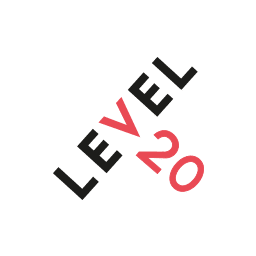 Level 20 is a not-for-profit organisation dedicated to improving gender diversity in the European private equity industry. It is sponsored by over 80 private equity firms.
Its ambition is for women to hold 20% of senior positions in this dynamic industry. It works to empower women who already work within the industry, encourage new female talent to join and provide leadership teams with insight and best-practice solutions to help them address current gender imbalances within the industry and their firms. It has four key pillars of activity which contribute to its goals:
Mentoring and development
Networking and events
Outreach and advocacy
Research
Level 20's latest study with the British Venture Capital Association, completed in March 2021, shows that 10% of senior investment roles were held by women compared to 6% in 2018.
3i has nominated several employees for Level 20's mentoring programme.
3i has joined GAIN Empower – Investment Internship Programme (in partnership with Level 20)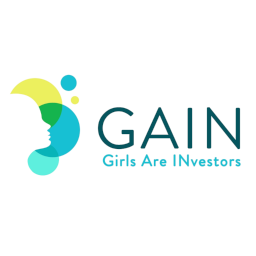 GAIN (Girls are INvestors) is a community of investors, with charitable status, set to change the lack of gender diversity in investment management.
GAIN's purpose is to inform and inspire. The programme aims to inform young women with online resources, bringing helpful information on careers in investment to their fingertips and to inspire young women with a strong network of female role models, who speak in high schools and universities around the UK and feature on its online channels, delivering compelling and high-impact messages on the many benefits of investing as a career.
Among the initiatives managed by GAIN is a summer internship programme, open to female and non-binary students across the UK. The summer 2021 programme received applications from nearly 200 young women from 48 universities and offered internships to 25 young women through 22 partner firms. The scope of the GAIN Summer Internship Programme 2022 has increased further. 3i is one of 78 firms participating, with two interns joining 3i's investment teams for paid internships in the summer of 2022.