Private Equity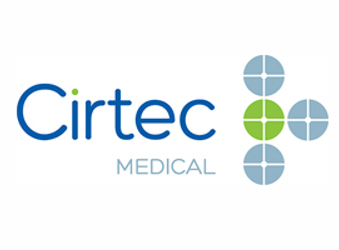 Curing illnesses with interventional or implantable medical devices
Technological developments are opening up opportunities to treat life-threatening illnesses or chronic conditions with interventional or implantable medical devices. The use of such devices often delivers better patient outcomes than traditional drug therapies or invasive surgery, resulting in fewer side effects and shorter recovery times.
Cirtec Medical is a global provider of outsourced medical device and components design, engineering and manufacturing. It serves customers in the most innovative and fastest growing therapeutic end-markets and product platforms.
These are examples of applications for Cirtec Medical's products:
Chronic conditions
Cirtec Medical is among the leaders in the manufacturing of implantable neuromodulation devices, used as an alternative to long-term drug therapy for the symptomatic relief of persistent or chronic conditions such as chronic pain, incontinence, sleep apnoea, migraine, Parkinson's disease or epilepsy.
Structural heart procedures
Cirtec Medical's products are used in transcatheter aortic and mitral valve replacement surgery, where artificial heart valves are inserted into the body with minimally invasive procedures. This serves as a lifesaving alternative for patients too weak to undergo open heart surgery and is increasingly being investigated for lower risk patients as it reduces complications and recovery times.
Diabetes
Cirtec Medical's ultra-high precision, micron-scale thin film sensors are used for the manufacture of wearable sensors used in conjunction with continuous glucose monitoring devices, which monitor glucose levels 24 hours a day. When paired with an insulin pump, these sensors can moderate the flow of insulin to ensure glucose levels remain within a healthy range.
We have continued to support Cirtec Medical since our initial investment in 2017 through a number of buy-and-build acquisitions, integrating with new capabilities, adding product verticals and investing in high-value intellectual property.