Private Equity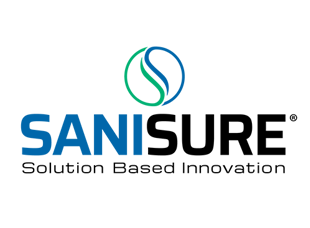 Contributing to the development of effective treatments for chronic illness and vaccines
Demographic changes across the world are leading to an increasing prevalence of major chronic diseases, such as cancer and autoimmune disease. Biologic drugs have proven successful in the treatment of many such diseases, with many more applications in the pipeline.
SaniSure is a leading manufacturer of single-use fluid management products and systems used in the bioprocessing of biologics and vaccines.
3i created the SaniSure platform through a buy-and-build process, combining Cellon, Silicone Altimex and TBL Performance Plastics in 2019 and then acquiring Sani-Tech West in 2020.
SaniSure serves the leading pharmaceutical, biotech and contract manufacturing customers worldwide and has a manufacturing and sales footprint across North America, continental Europe and the UK. It is now among the largest independent pure-play bioprocessing businesses in the world, serving a growing market which now includes the development and production of Covid-19 vaccines.
SaniSure's products are used in the production of biologics, including fast growth niche areas such as cell & gene therapies. Biologic drugs are derived from living organisms and require a complex manufacturing process to ensure end-products are stable, safe and produced at optimal yields.
Its single-use bioprocessing fluid management products have significant advantages compared to multi-use technology in the development and manufacturing process, including increased flexibility and cleanliness, lower contamination rates and a lower environmental impact, as the adoption of single-use technology results in 50% less energy and water consumption compared to multi-use steel bioreactors.
SaniSure's contribution to the development and production of Covid-19 vaccines
SaniSure has been contributing its expertise and products to the development and production processes for several of the leading Covid-19 vaccines to have been approved for inoculations globally, including several of the leading FDA and CE approved vaccines
Partnership with a leading Covid-19 vaccine developer
In February 2020 SaniSure was contacted by a leading institution that was developing a new Covid-19 vaccine. This organisation chose to use SaniSure's PharmaTainer™ to manufacture the first doses of the vaccine which would eventually be used in the Phase 1 clinical trial.
As this programme progressed through clinical trials, SaniSure worked with the organisation and its manufacturing partners to rapidly scale up production.
SaniSure had strong relationships with key members of the supply chain that have leveraged its custom assemblies and PharmaTainer™ for their upstream and downstream processes for critical cancer therapies for several years.
SaniSure helped design, manufacture, sterilise and supply the new assemblies used in the production process. The assemblies produced by SaniSure are used to link bioreactors together to transfer the vaccine aseptically and avoid any contamination. SaniSure was able to produce finalised drawings, manufacture, sterilise and deliver new assemblies in less than five weeks. Its rapid scale up supported achieving fast time to clinical trials and commercial production of the Covid-19 vaccine.